Eileen Young Receives John Laing Award!
Posted by Lou Flint on 27 October 2016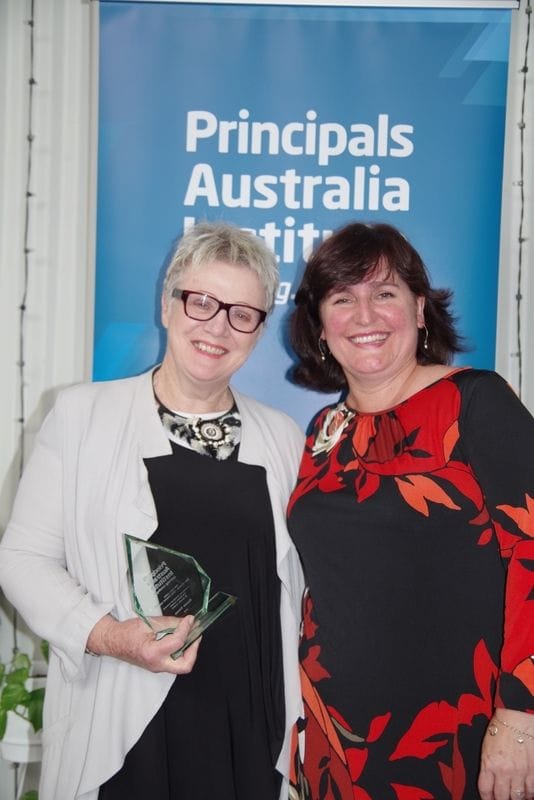 Congratulations to Eileen (Principal, St Mary's College) on receiving this Award - an award that acknowledges and celebrates influence in school leadership and professional learning.
Eileen is shown with her Award, along with Paddy McEvoy (Principal, SAC) who introduced Eileen at the Awards Ceremony on Wednesday 26th October.
Eileen was nominated by APCSS Chair Paul Rijken (Principal, Cardijn College).
Author:
Lou Flint
About: Executive Officer APCSS