About APCSS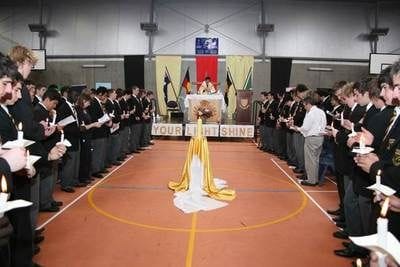 Our Identity
The Association of Principals of Catholic Schools in South Australia (APCSS) consists of Principals of Catholic Schools with a Secondary School component and includes Catholic Secondary Schools, Middle Schools, R-12 Schools, Technical Colleges and Special Schools, whether Diocesan or Congregational, within South Australia.
The Association derives its identity from the collective contribution of Principals of Catholic Secondary School communities within the wider South Australian context. It exists under the auspices of the South Australian Commission for Catholic Schools (SACCS) and in cooperation with Catholic Education SA (CESA) and SACPPA, and is also part of a wider network of principals of Catholic schools across Australia - Catholic Secondary Principals Australia (CaSPA).
Schools within the Association strive to be places of hope, justice and care and provide a preferential option for the poor in our community.
This identity is forged by our shared understandings of the realities of contemporary Catholic schooling and our mission to evangelise those we serve in the South Australian Dioceses.
The Association is characterised by qualities of mutual acceptance, openness, trust and respect which members aspire to foster in their own communities. It is acknowledged that there is a need to respond to the prophetic and to serve beyond immediate needs, recognising a greater good is achieved when Principals work and plan collaboratively.
As an Association, APCSS strives to assist the formation of Principals both individually and collectively and, at the same time, Principals recognise their responsibility to actively participate in this formation.

Vision & Mission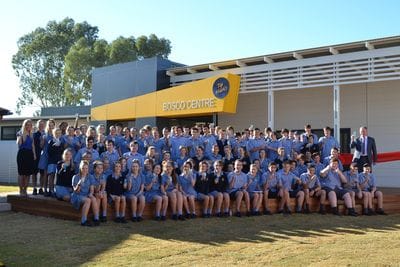 As a Catholic association, APCSS is a forum for prayerful reflection and collaboration for the ultimate benefit of students and families in our Catholic Secondary and Combined Schools in South Australia.
In its work and deliberations with the Dioceses, SACCS, CESA and SACPPA, APCSS strives to be a voice for, and advocate on behalf of, the Catholic Secondary and Combined Schools of South Australia.
In their educational and religious leadership, APCSS strives to fulfil the misson and teachings of the Catholic Church through a collaborative, transparent and caring network. Members also aim to nurture one another as professionals and develop collegial processes to support each other as professional learners and educational leaders.
In its work, APCSS collaborates with the Directors of Catholic Secondary Principals Australia (CaSPA) to support the needs of Catholic education throughout Australia.
Our Work
Members meet formally twice a term, with schools taking turn to host on a rotation basis. Each meeting is an opportunity for the members to discuss current educational issues and topics, where required to come to an agreed position, and to have a voice whether at local, state or national level on educational matters.
Most of our Principals are on a variety of committees both intersectoral and CESA based; the sharing of such information assists in keeping the whole membership informed.
The organization also provides opportunity for a variety of professional development opportunities, both formal and informal. To that end the Association runs its own three-day APCSS Conference or Retreat on a biennial basis, and supports the national parent body (CaSPA - Catholic Secondary Principals Australia) by attending its conference in the alternate year.
Networking with colleagues provides members with opportunities for collaborate and share ideas. There is significant experience and wisdom within the group and the Association provides a real focus for sharing such.
Our Association is very fortunate to have the support of generous sponsors. These businesses offer excellent opportunities and time-saving benefits when schools are seeking companies to supply relevant services to our schools.
APCSS prides itself on fostering a culture of openness and respect in its discussions and deliberations. All members' views and opinions are respected and appreciated. APCSS values its reputation as a professional body committed to meeting its own needs as well as serving the Catholic secondary education community in South Australia.