Congratulations, Paul!
Posted by Lou Flint on 14 November 2017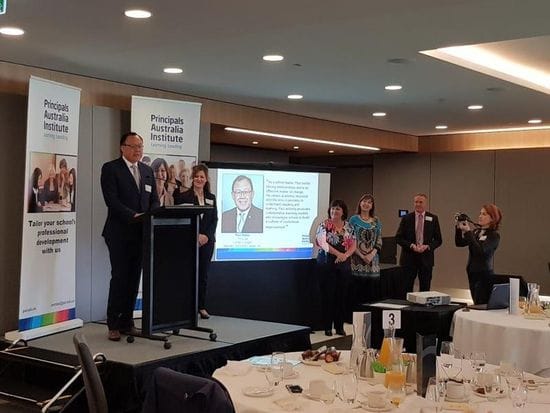 The Chair of APCSS Dr Paul Rijken, was recently conferred with the PAI John Laing Award Professional Development Award 2017 (Catholic sector).
Throughout his career, Paul has promoted professional learning through his capacity to engage his whole staff with projects aligned with school strategic goals, as well as the encouragement of individual teachers to undertake further study. He has led by example, and is recognised in the Catholic system as an outstanding leader.
In recent years, through our Association, Paul has been leading a system initiative for school improvement through teacher feedback, which involves almost 30 schools. The project, through Curtin University, began at Cardijn College under Paul's leadership.
The John Laing Professional Development Award was first established in 2004 to recognise the contribution of principals who have significantly contributed to the professional learning of other school leaders. The Award is a non-competitive, peer nominated celebration of school leadership across all school systems Government, Catholic and Independent.
Paul has shown outstanding leadership and clearly meets the criteria for this Award.
Congratulations, Paul!
Author:
Lou Flint
About: Executive Officer APCSS