Posted by APCSS on 12 March 2013

The Association of Principals of Catholic Secondary Schools has great pleasure in announcing a new partnership with the St Vincent de Paul Society!
A proportion of the funds that APCSS has received through its generous sponsors and sponsorship program, has been set aside by APCSS to support the work of the Vinnies in supporting disadvantaged children in primary schools within South Australia.
APCSS is very excited to enter into this arrangement with the St Vincent de Paul Society, and at the same time acknowledges the generosity of its Sponsors without whom this community partnership would not be possible.
Posted by APCSS on 26 November 2012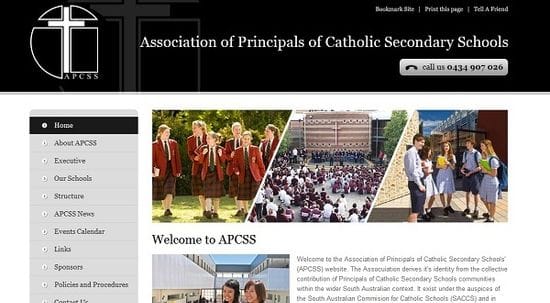 We are very excited that we have launched our NEW WEBSITE!
Special thanks to our Online Internet Partner, Andrew from Bloomtools Adelaide for assisting us create our new online presence.
If you need to update your online presence contact Andrew Osborn at Bloomtools Adelaide - Click Here